About The Fishing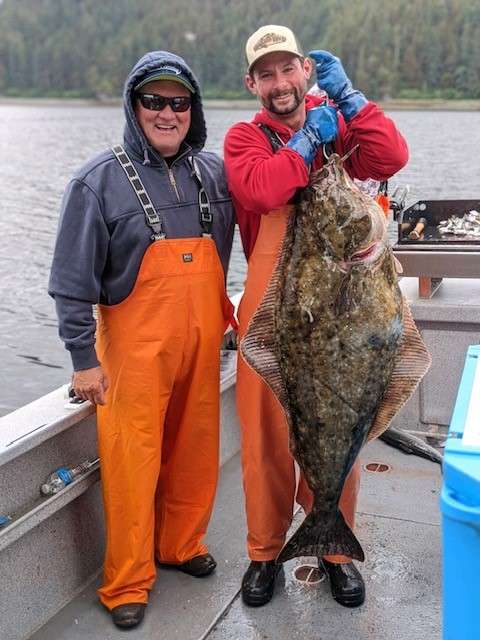 Sitka's prime location collects north and south migrating salmon in an enviable overlap. Nutrient-rich waters support clouds of bait that feed salmon, halibut and other species that thrive in this habitat. The area is home to a pristine saltwater complex filled with everything fish need to flourish --- and they do.
Salmon are well-represented with all five species, Chinook (king), Coho (silvers), Pink (humpies), Sockeye (reds) and Chum (dog) salmon available. Sitka is one of the few places where the rare "salmon grand slam" exists. That is, you can catch all five species in a single day. That opportunity is a one in ten thousand shot but it speaks to how fertile and productive Sitka fishing can be.
Horizon West Guides primarily "mooch" for salmon. It's a traditional technique that relies on presenting bait at various depths until you reach actively feeding fish. Mooching allows you to fully participate. You will feel the fish grab your bait as your rod loads up under its weight then the battle is on! Sitka kings and silvers are relentless, tearing 20, 30 or more yards of line off in a single run!
Salmon are just part of the story. Most days we also fish for halibut. Sitka is home to some real bruiser halibut that commonly tip the scales in excess of 100 pounds. Halibut of this size are remarkably strong and will test you every step of the way. Smaller halibut that range from 20 to 40 pounds are known as "chickens" and make exceptionally good table fare. We catch our fair share of these fish nearly every trip out.
Thanks to productive habitat and effective fisheries management, Sitka's fishing makes this one of the top fishing destinations in the world. We have a good thing going in Sitka and look forward to sharing it with you.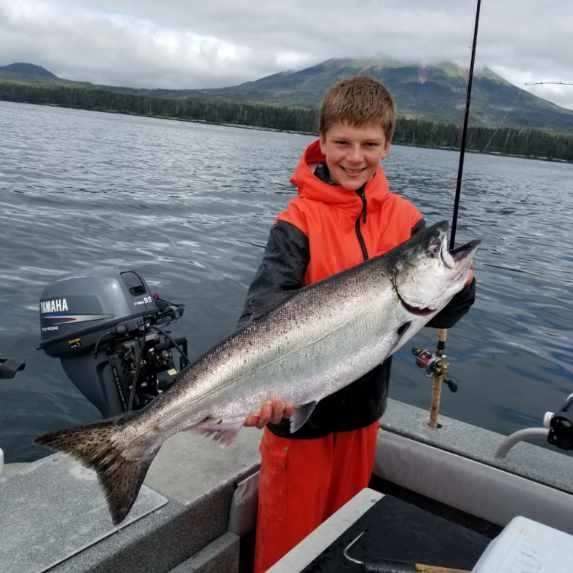 If you are new to fishing, or just new to Sitka fishing,... no problem, our guides and techniques are tailor made for people enjoying their first trip out. If you're a seasoned angler you'll really appreciate the action and quality of gear we provide. From our Coldwater Boats to our G. Loomis rods, everything is first class!
Sitka is one of a handful of ocean-bound Alaska destinations in Southeast, Alaska. Fishing "big blue" keeps our fishing very consistent and opens some tremendous fishing opportunity up to our guides. When the season is on, Sitka fishing will measure up to any destination in the world. We also have excellent fishing "inside" in nearby protected waters so if the wind starts to blow we have other productive options to enjoy.
Our season starts May 1st and ends the first week of September.
May, June and July are the top months for kings though there are good numbers of Chinook in the area into September.
Halibut are available all summer.
Silvers begin showing in June and build to a crescendo through July, August and the first week of September.
Ling cod are available all year long.