Fishing Regulations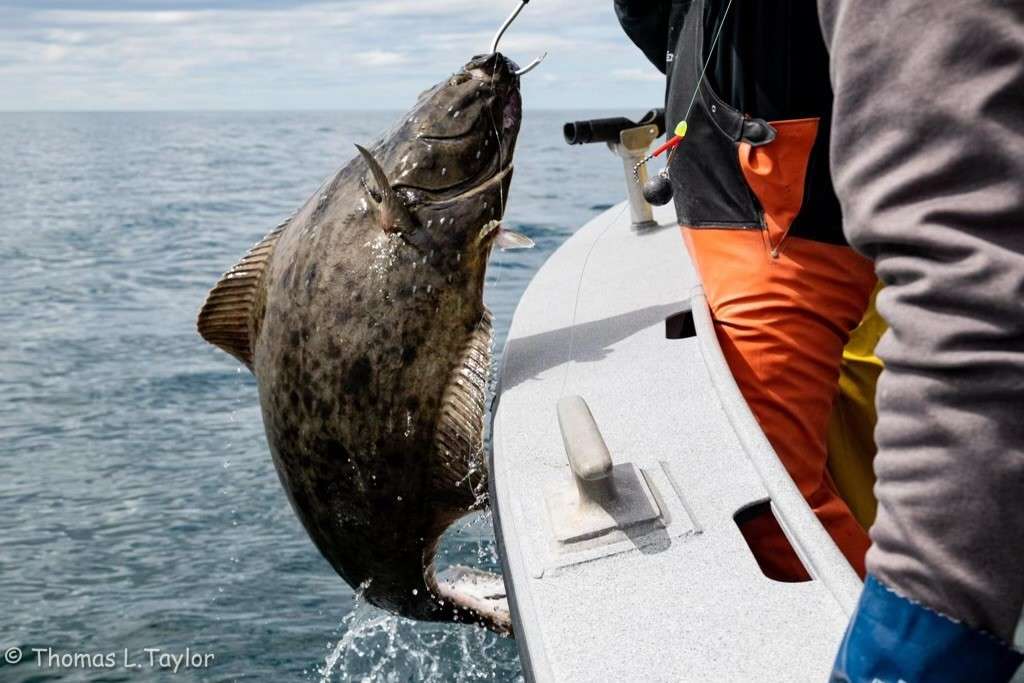 Halibut
Daily Limit: 1 per person per day either under 40 inches or over 80 inches
Annual Limit: None
Day of the Week Closure: Retention of halibut is prohibited on Mondays beginning on July 24th until the end of the season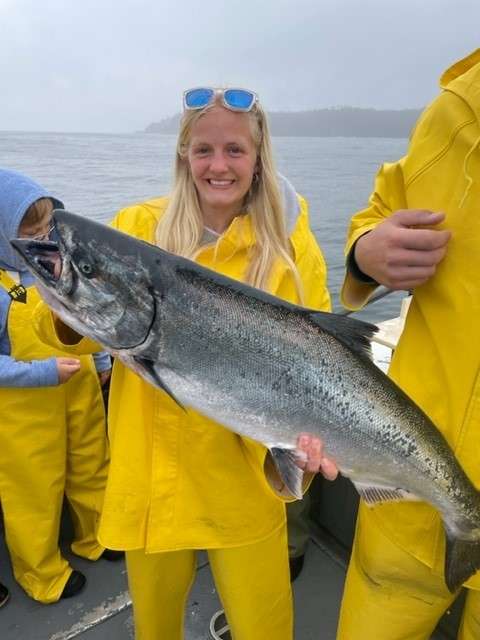 Chinook (King) Salmon
Daily Limit: One king salmon per person of 28 inches or greater in length
Annual Limit:
January 1 through June 30: Nonresident annual limit is three king salmon
July 1 through July 15: Nonresident annual limit is two king salmon
July 16 through December 31: Nonresident annual limit is one king salmon
Note: Any king salmon harvested applies toward the annual limit at the time you fish. As an example, if a nonresident fishes in June and catches their annual limit and returns in August, that person has already reached their annual limit and will be unable to retain a king salmon.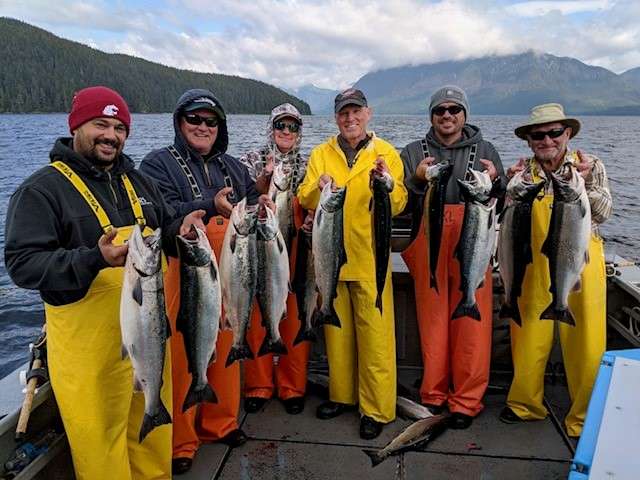 Coho (Silver) Salmon
Daily Limit: 6 per person per day
Annual Limit: Late June/Early July through Mid-September
Size: During the late June/Early July time period, Coho Salmon range between 6 and 10 pounds. As the season rolls on, bigger Coho show up. From mid-August through September, common weights of the Coho is between 12 and 15 pounds.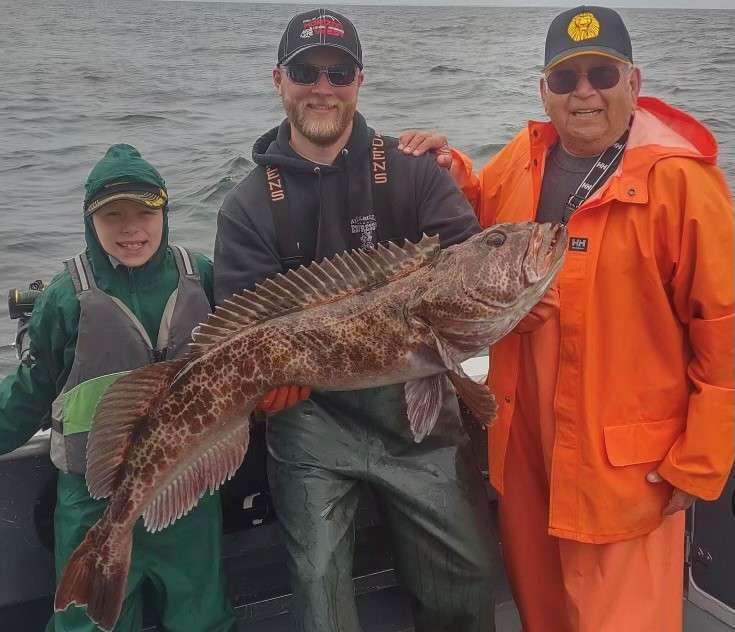 Ling Cod
Daily Limit: 1 per day between 30 and 35 inches or 55 inches or longer.
Annual Limit: 2 - one must be between 30 and 35 inches and the other must be over 55 inches.
Timing: May 16 through November 30
Black Cod
Daily Limit: 4 per person
Annual Limit: 8 per person
Location: In the deep water - in excess of 600 feet
Size: Most are 5-10 pounds and occasionally up to 25 pounds
Pelagic Rockfish (Sea Bass)
Daily Limit: 3 per day, no size limit
Annual Limit: None
Timing: All season
Size: 3-8 pounds
Species: Pelagic rockfish include black, dusky, blue, yelowtail, widow and dark